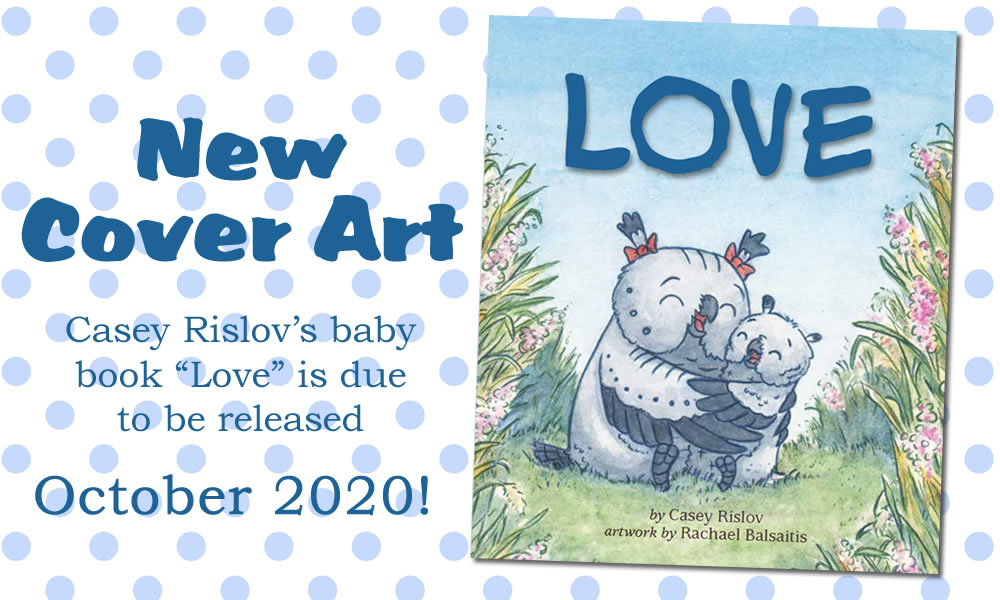 LOVE is Casey Rislov's sixth children's book.
Casey was inspired to create a board book for babies and toddlers as a way to give them words and pictures to understand the feeling of love.
LOVE is scheduled to be released in October 2020 and here is a sneak peak at the cover art!